Hey Guys,
I'm sorry that I haven't been around much in a while but things have been pretty crazy in 8LUG world!
Over the course of the last year and a half we have sold our house in the Detroit suburbs and relocated 250 miles north to beautiful Traverse City in northern Michigan. This undertaking took a lot more work than I had even thought as we had to sell a home, buy a home, find my wife a new job (she's a teacher), uproot my son from school, buy a building for the business (commercial rentals in an affluent vacation town were expensive and hard to come by), move 6 trailer loads of household goods and 5 trailer loads of business stuff.
While all this was going on the employee that had planned on making the move up ending up changing his mind at the last minute. So I was running the business by myself while making 500 mile round trips every weekend with an overloaded truck and trailer not to mention loading and unloading it. Also during this time I had expected business to slow down a bit but it actually got busier. Not the worst thing that could happen but definitely strained the time that I could spend with he family or relaxing.
Loaded down every Friday night after closing for the 4.5 hour trip north:
My view every Monday morning watching the sun come up after I jumped on the road headed south at 4:30 AM:
The old shop emptied out:
The new shop right after getting the keys. 8LUG occupies the office on the right as well as most of the shop area behind it. The section on the left is currently empty and I plan to either rent it out in the future or use it for another business venture (
http://www.JK-Gear.com
):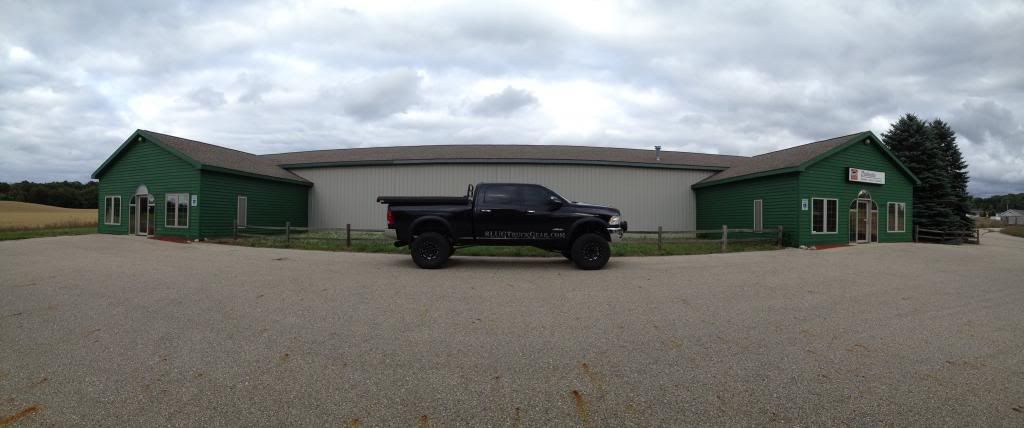 After getting everything moved up here I was able to hire another employee (Tommy) who has an 08 Hemi 2500:
Here's a pic of the shop area after we gutted it out and started moving things in:
A silly pic that we took today for "Tow Mirror Thursday". Tommy's truck is on the right and the truck on the left is our latest project/shop beater. More about that later: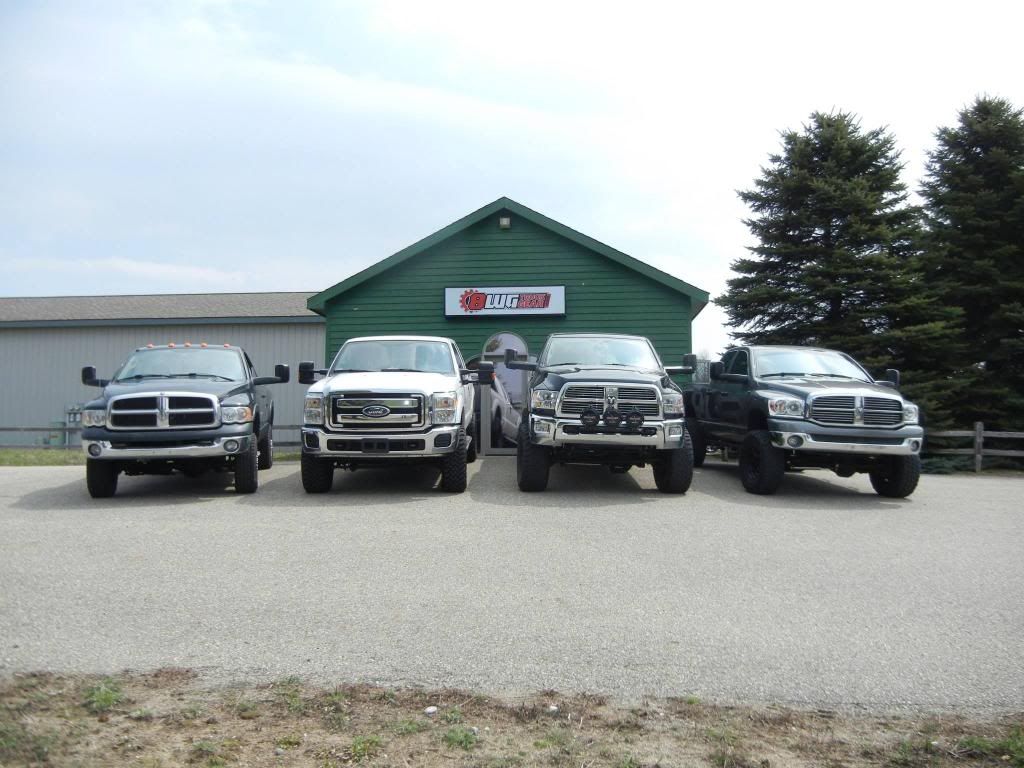 One of the main reasons for the move up here is that over the last 10 years we spent most weekends in the winter driving up here for snowmobiling trips due to the much better snow fall. It would figure that this year was a record year for the area and although it made for a some great riding it also came with a serious amount of time and money spent clearing snow at the house and the shop:
So now that we have most of the shop up to speed and Tommy is carrying his weight I should have more time to spend on the forums like PWR!
I also picked up this new project pretty cheap and it has enough miles and body damage that I won't be to concerned taking it down some nasty trails. Surprisingly other than the winch missing everything works right down to the lockers and Smart Bar! The truck has 223K on it and has spent most of it's life towing small trailers and general farm work.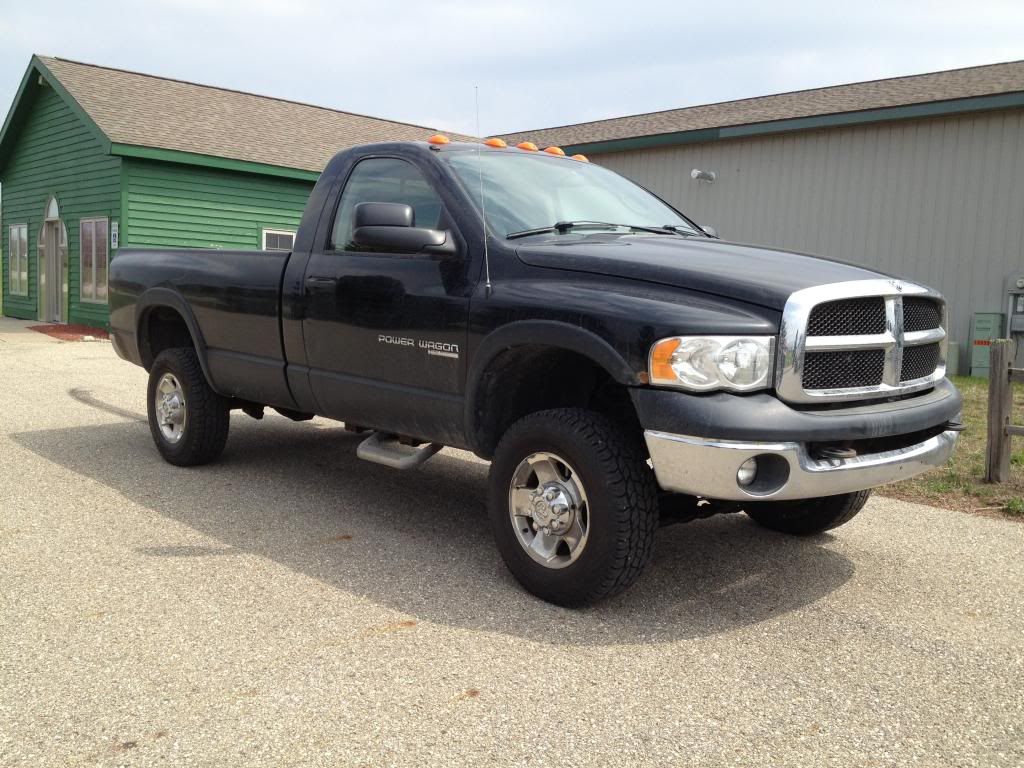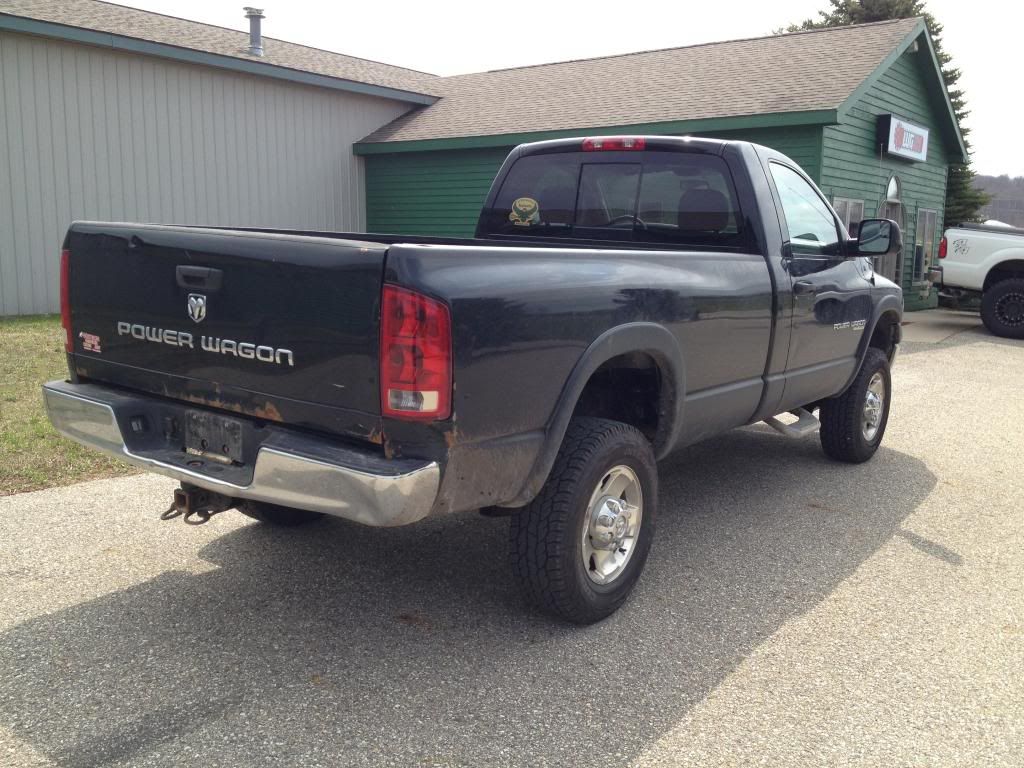 Stay Tuned for some cool stuff planned for this rig!