Hi everyone,
Ever since I got my '16 wagon, I have used 2 radios, an Icon IC-7000 for HF, VHF and UHF, and a Motorola XPR 5550 for FM & DMR on UHF.
Well, recently, I decided that the way I had the radios installed ( both control heads remote mounted upfront, radios tucked away under the back seat) wasn't good enough anymore, as I wanted to run both VHF and UHF off commercial radios. (long story about why, but they really do have far better RF capabilities in hostile environments than many ham radios)
I found a Troy Products console which kinda sorta fits in the wagon. I then set about removing the front center seat / arm rest to make room for the console.Getting the center seat / armrest out, was an exercise in what not to do, LOL. Well, I learned a lot so I guess that's a good thing.
Here is the first mock up of the new setup: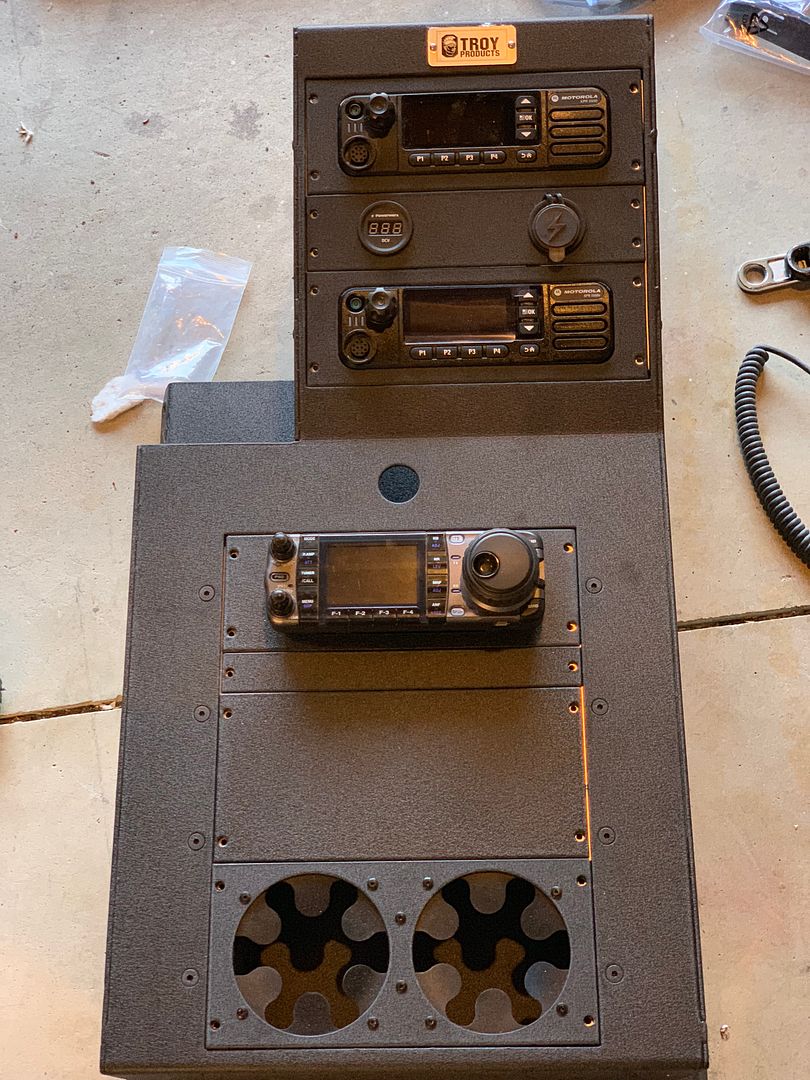 Going forward, my primary radios will be a VHF and a UHF XPR 5550 mono band FM / DMR radio. The IC-7000 will become backup on VHF and UHF, and also provide HF capability as before.
Remaining items to do:
Wire radios to power bus
Wire power bus to aux battery
Wire voltage booster to IC-7000
Connect ignition to separate ignition sense bus
Apply power to volt meter and dual Powerpole outlets
Extend antenna coax cables
Mount IC-7000 control head on console
Mount IC-7000 radio in console
Mount voltage booster in console
Ground the console to the wagon's body.
Modify plastic surrounds to accommodate the console, while retaining as much of an OEM look as possible.
More pictures to come as I make more progress