Well, OK, not really. My Daughters brand new Subaru CrossTrek HV. Took it out in the woods tonight to check some deer property. Did REAL good for a car. Went through some mud about 4-5" deep & stopped in it, then took off again with no wheel spin. Went through numerous small ditches. I am impressed. 2.0L horizontally opposed 4 cyl boxer engine. Subaru symmetrical AWD & has vehicle stability control with an on/off switch. When off, it STAYS off until you turn it back on. It lets you spin the tires when stuck. Came with full synthetic from the factory. Oil filter is on top of engine (you can see it on the d-side in the engine pic). 8.7" of ground clearance all the way underneath---clean, nothing hangs down. Has tow hook front & rear (screw in, behind little door with strap to keep you from losing it). CVT transmission, didn't think i would like it at first but i love it. It has 2 modes: full auto & manual mode. Manumatic i guess. In manual mode it has 6 pre-set positions & you shift with the steering wheel paddle shifters----wayyy cool. Upshift with right fingertips & downshift with left fingertips. Makes this little thing haul ass, GREAT for down shifting too. This car can stop FAST. Really diggin it so far. 33 mpg hwy. Tires are street tires but that will change when they wear out. Needs a more aggressive tread. Wish my dad would have bought me cool first vehicle like this !!! LOL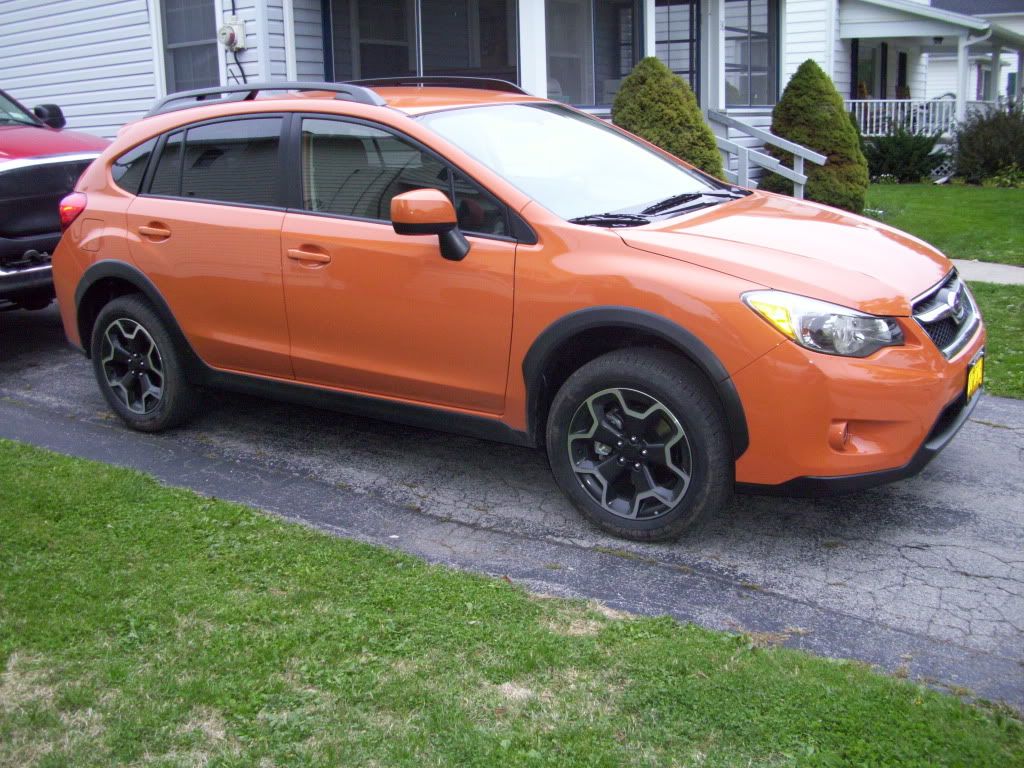 Two back seats fold flat, even with the head rests on---yeah. I suppose you could even sleep back there, if you absolutely had to. Came with rear rubber cargo mat. Towing hitch is going on next week. Then she can go hunting all by herself & put the deer on one of those folding cargo carriers, if she gets one. Kids are getting bigger, i am gettin older.
Looks like a prime candidate for a FILTER-MAG too !!! Air intake is up high, in lower left corner of pic. It looks like the water would go directly through the grill & into air intake but---not so. The grill has a solid plastic piece in front of it & actually diverts water away from the air intake. There is a rubber seal between bottom of hood, so none can get in there either.