Now that I have my own Vendor section, I'll post some details about my kit.
The purpose of this kit is to completely bypass the Smartbar and engage the lockers on demand. You will be able to engage the lockers not only in 4Low, but also 4Hi and 2wd regardless of vehicle speed. This kit works with 4th gen Power Wagons and is completely plug and play, no modifications are required to the OEM wiring and can be completely removed from the vehicle if the truck needs to be taken to the dealer. Also, no codes are thrown from the computer when the kit is installed. The kit consists of a control box, a T-Harness to interface with the OEM knob, harnesses that go to the front and rear axles, and 12V and ground connections. It uses adjustable trip relays that sense the position of the OEM selector knob and energizes the main relay to engage the locker. When the knob is in the Rear position, the rear locker receives power immediately and the Rear indicator light illuminates. When the knob is in the Front/Rear position, both lockers receive power immediately and both the Rear and Front/Rear indicator lights illuminate.
Price for this kit is $250 shipped to the lower 48 states. Please contact me for a quote with additional shipping charges. Please note that I am a one man operation building these kits in my garage. They take a lot of time to put together but I will get them done as quickly as I can. As they are completed, I will post what's available to ship out.
Here are some pics of the harnesses and one completed control box.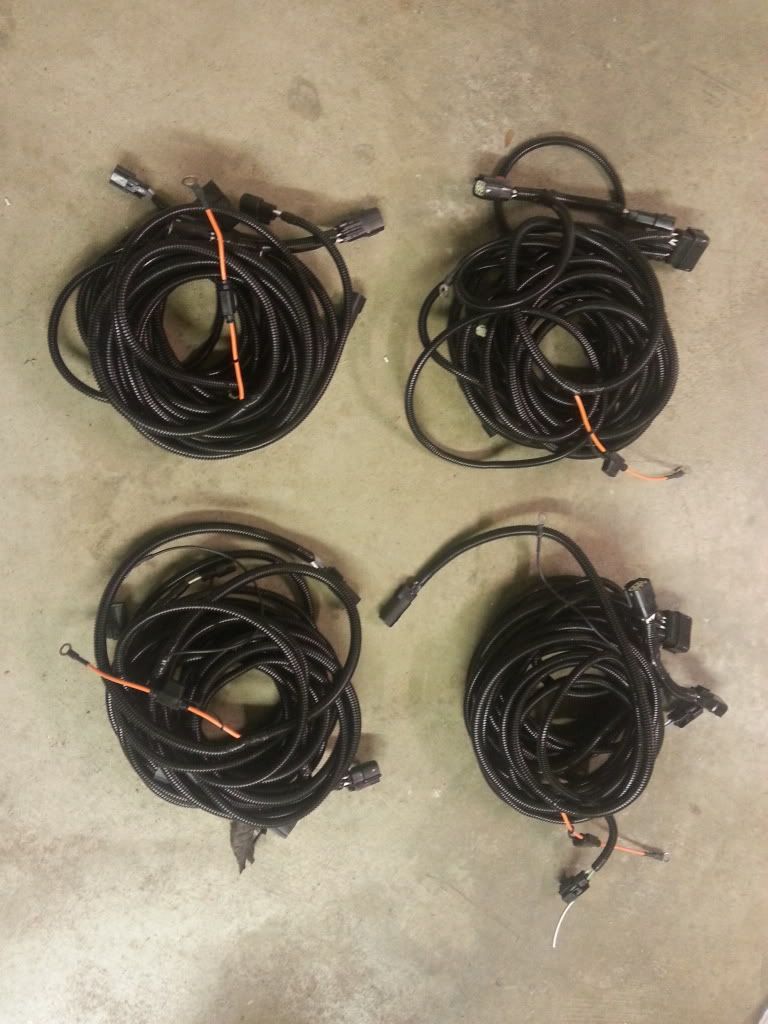 Link to the installation instructions with detailed pics.
https://app.box.com/s/rmoop21datucadvi80wa
Link to original thread from the beginning of the project.
http://forum.powerwagonregistry.org/vie ... f=2&t=1494
The fine print:
I've done some extensive testing and everything has worked perfectly, but I have no other option but to put this out there: I accept no responsibly for damage caused by this kit nor do I accept responsibility for warranty denial from the use of this kit. These kits will come with a 90 day warranty. If a kit does become non-operational after that period, contact me and I will see what I can do to correct the issue.