A little background on my PW adventure. Former Ram and Rubicon owner that always wanted the PW but couldn't find one that I could afford until this past fall. I'm a habitual CL lurker and found a former BP PW in Az for $15,945. Bought a one-way ticket, spent 7 hours negotiating, and drove in 1600 miles home to MN to the tune of $14,100. Mechanically its in excellent shape. The interior/exterior is rough around the edges but I'm slowly restoring her, giving her a 2nd chance! Heres my budget build:
Heres day one with my new PW, you can kind of see how the bumper is extended out from their goofy bracket.
my old man admiring the flex (he came along for the ride, nice having him along)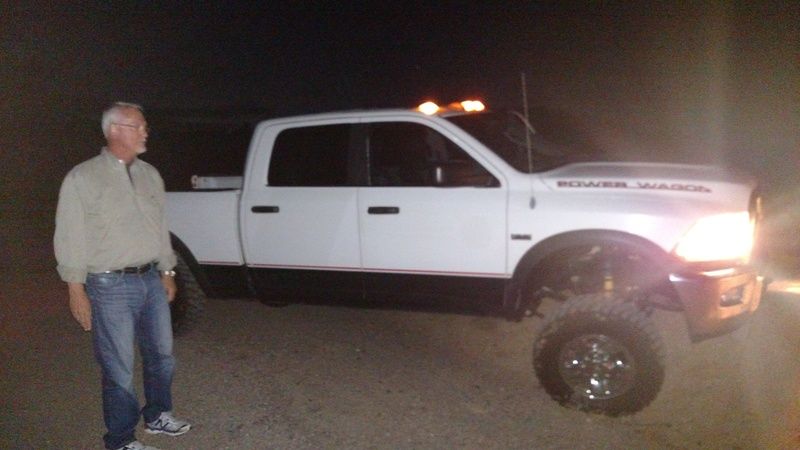 First mod, well actually delete, is to get rid of all the extra crap (this was actually a lot of work)...
New taillights $70(one was cracked the other very scratched) and new tailgate $270. Ebay and CL are my friends Bumper is on temporarily as they cut the hitch mounting brackets